[Cole]
Hello Ladies and gentleman and welcome to Monday night Raw...
[Lawler]
And last week if you missed it folks we had the qualifying matches for the United States Championship match with the finals being tonight and GM sheamus says he has a surprise stipulation instore for us
[Cole]
It was supposed to be a triple threat but with sheamus and ziggler both being counted out...It will now be a one v one between Big show and John cena
[Lawler]
Also tonight we will have a live face to face confrontation between Sheamus and HHH about their recent mishaps
*Sheamus' music hits to open the show.*
*Sheamus makes his way down to the ring and gets a mic*
So now... you may all think what I'm doing back out of here.... But i tell you why... There's a certain superstar back there and well me and him have had some run ins recently and tonight i believe is the night we go face to face and sort everything out... So HHH fella... get your butt out here
*Rey Mysterio's theme tunes in and titantron starts playing**Rey appears on the stage*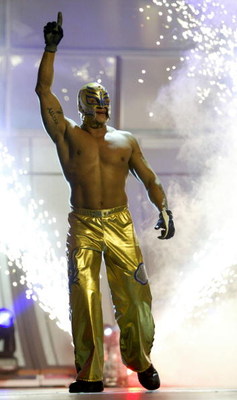 Michael Cole: ''Oh My Gawd, Its Mysterio Its Rey Mysterio who returned to IXWF''.
Jerry Lawler: ''Yes Michael, Rey is back for action and I think that Sheamus maybe his target''.
*Rey walks to the ring and enters the ring*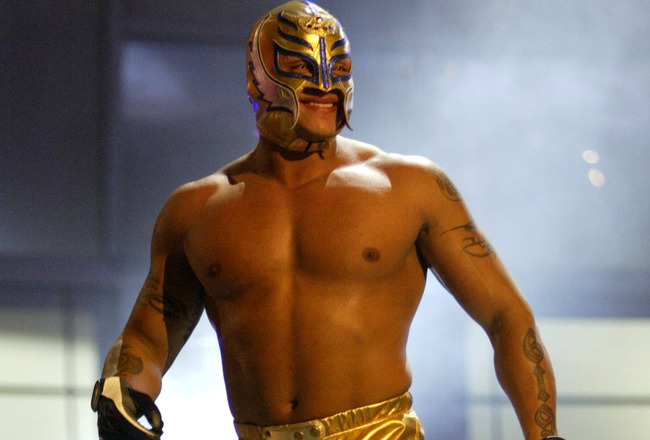 *Rey picks up the mic and starts talking to Sheamus*
Rey Mysterio:'' Sheamus, Its good to see you again''.
*Sheamus nods*
*Rey resumes talking*
Rey Mysterio:''I see you managed to become General Manager of RAW, that's not just a little thing now is it''.
Rey Mysterio:''I hope we can start out as friends instead of foes and that we can go along''.
Michael Cole:'' I guess you're wrong King, Mysterio came her to congratulate Sheamus on becoming GM of RAW''.
Jerry Lawler:'' Well I think Mysterio has something up his sleeve''.
*Rey leaves the stage while his music starts playing*
*Kurt Angle comes out for his match against Sheamus.*
Match 1: Normal Match
AngleVs Sheamus
Kurt Angle wins via pinfall after an Angle Slam
Match 2: Normal match
Ziggler Vs HHH
Triple H wins via forfeit
Match 3: Normal Match
Orton Vs Batista
Orton wins via forfeit.
Match 4: United states championship Steel Cage match
Big Show Vs Cena
Big Show wins via forfeit.
Jerry Lawyer: What is the chairman of IXWF doing here?
*Everyone in the crowd is in shock
Jim Ross: I guess we will find out.
Mr McMahon: Now I know you are all wondering what I'm doing out here, well I'm going to tell you why, the broad of directors have been having meetings for the past few weeks.
Mr McMahon: They have been talking about Smackdown and RAW and they don't like 2 brands concept, so that means we will be being to 1 brand but before you guys get worried about you're jobs you will all move to the other brand, but that brings the question which brand stays?
Mr McMahon: You know what that means Smackdown vs RAW so you know what that means.
*The Crowd explodes with Excitement
Mr McMahon: The 2 best of IXWF, will meet at Wrestlemania for the Undisputed championship!
This will be just a 1 on 1 match no other rules will be needed, but that also means That that the Smackdown GM Miz and RAW GM Sheamus, so that brings us Team Miz vs Team Sheamus.