Event Date: 16/03/12
Due Date: 16/03/12 10.00pm UK time
location:Detroit
Post results down below if you need to find gamertags look at "IXWF roster" and click the picture of the guy you're facing and at the right there gamertag will be there.
Miz vs HBK
HBK wins with ONE SCM
Triple H vs CM PUNK
Triple H
Eddie Guerrero vs Edge
Edge is pounding Eddie in the corner!
Edge accidentally hits the ref while swinging back to hit Eddie!
Eddie low blows Edge!
Eddie put Edge's leg between his legs and pretended to be hit with a low blow!
Justin Roberts: The winner via disqualification, Eddie Guerrero!
Eddie asks for a mic.
That right there was an example of pure Latino heat!
I am not only here to win matches, I am here to lie, cheat and steal my way to championships, more specifically, the intercontinental championship!
Nothing is safe, if I want it, I will steal it from you, and you can't do anything about it because you can't touch my Latino heat!
Y esa es la línea de fondo porque yo lo digo!
Eddie celebrates, and makes his way back to his low rider which he leaves the arena in.
Wade Barrett vs The Rock
Rock wins
Main Event
(If Stone Cold wins he gets a title shot next week)
Stone Cold vs Kane
Kane wins by chokeslam
*the miz walks down to the stage, gets a chair out throws it into the ring and then sits on it*
Hello smackdown, firstly before i say anything about my show lemme say somthing about raw.
Now i'm not saying its a bad show, becuase well it isn't infact its got great writers and a great gm and not forgetting about its match cards, now they are matches I like to watch becuase sheamus ...hehehe can actually make up a pretty good card I mean last weeks table match was great and it giva him some great ratings . But the thing I don't like about Raw, which isn't big is the amoount of times sheamus interferes with triple H, now i'm not saying anything bad about sheamus but cmon man fight him in a ring not when hes not expecting it, thats just uncalled for and kinda shows your a bit scared sheamus, allthough it is funny when you brogue kick someone in the face, but you really should wait until hes alone to show that you can actually beat him.
Now onto why I actually came out here to say about my show is, Kane well done on your title victory but that may not last long becuase next week you will be put in a tag team match, if you lose your title will be put on the line a week later if you win, you won't have any more title defences untill Wrestlemania.
[center]Kane's Theme Hits As The Arena Turns Red
Kane Slowly Makes His Way To The Ring
Kane Climbs Over The Top Rope And Is Handed A Mic When He Gets In The Ring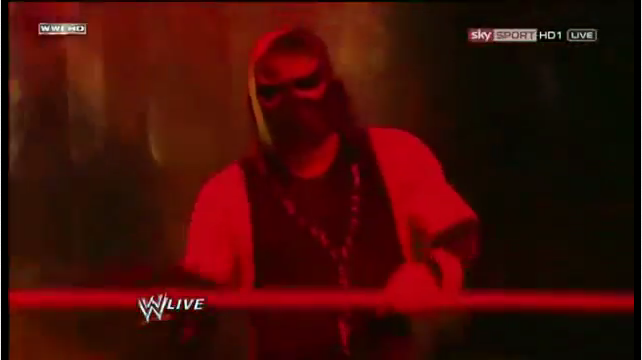 Kane Begins To Speak
Kane:
"Miz, Miz, Miz, haven't you figured out by now that I cannot be defeated. You've thrown both Triple H and Steve Austin, both skilled competetors, at me. Whats next? Do I have to fight them both? I remember the last time I was supposed to fight them both Triple H took Steve Austin out before the match even started! You think you're hurting me by putting me in these matches? You're not! Triple H wasn't even supposed to be on Smackdown last week but I beat him anyway. You scheduled me against Stone Cold this week and I beat him. If you really want to hurt me you should stop putting them in matches against me and you should fight me yourself!"
[center]
*Triple H walks out
Triple H: Kane, Kane "haven't you figured out by now that I cannot be defeated" well Kane if it was not for Sheamus i would be heavyweight champion by now.
and of course Kane, you want to fight the GM because you are scared about facing me again.
*Crowd boos
Triple H: You know it was a fluke, everyone does! But if you believe other wise how about you prove it next week, in a......... world title match (says it very fast)
Kane Raises The Mic To His Mouth Again Ready To Speak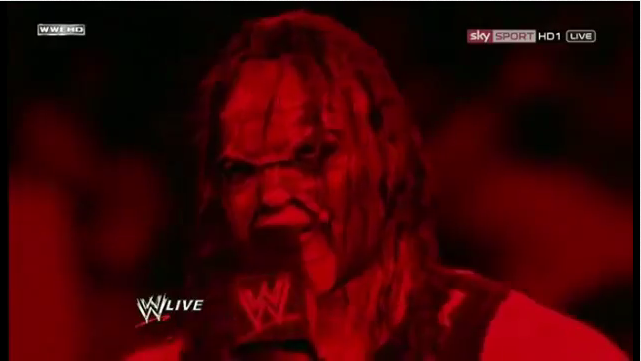 Kane:
"See now thats where you're wrong Hunter... I was brogue kicked last week before you were attacked. I was just the one smart enough to cover you for a pin. Do you deserve a match? No you don't because you lost in your shot but I'm since I'm a fighting champion I'll make an offer that both you and The Miz might like. The Miz wants a tag match next week? I have a suggestion for it. Kane and Sheamus vs Triple H and The Miz..."
[center]
Triple H: Unlike you Kane, i have honor i would never, never pin someone off from a finisher form someone that is not even post to be in the match.
Do I deserve a match? Oh hell yeah i do
*Triple H smiles while the crowd boo
Triple H: The tag match? I would love to Kane, but only if Miz will give me a title shot the week after if i win....... i mean when i do.[center]*Sheamus Theme hits the titantron*
*Sheamus walks out on stage*
[Michael Cole]
And ladies and gentleman He's Here...Its SHEAAAAAAMUSSS!!!
*Sheamus Grabs a mic and puts it to his mouth*
[Sheamus]
Well Well Well everyone...Look...Its sheamus back on Smackdown boosting their view count and ratings ....However my fans...Dont get to excited to see me again...Kane...If a big scary imbecile of a monster like yourself didnt understand that...It means i decline your request for a tag team match...As much as i wouldnt mind to partner with you...My schedule is just too busy to appear on Smackdown for a 3rd week in a row
*Sheamus Walks down the ramp and claps some of his fans hands*
Now to my next point... Miz....You come out here saying im scared for attempting to brouge kick HHH unexpectedly...Yet your the one calling security guards for me last week...And well this week....you insult me and you couldnt even call me out pre-hand to do it to my face...Now lets get real fellah...I think your head may have been hit too hard a few weeks ago because i only interfered with HHH match once...Yes we have recently have had a few runnings...But after this monday...I think we are going to settle it
Now onto my favourite person....The fellah who wanted a trade request because he was scared to get beaten by me...Mr HHH...You come out here saying you lost because i got involved and you bring out a piss poor excuse such as " i would never, never pin someone off from a finisher form someone that is not even supposed to be in the match"Be real....If your in a title match fellah ...your going to do anything you can to win... To be honest...I actually did an accidental favour for you...But you didnt take the oppurtunity...And now your out here scrounging for a rematch....Scrounging just like my cowardly uncle bernie...Scrounged on the streets of ireland for money...then for alcohol...and then for a chance...Just another chance...But another chance he didnt deserve
Lets be real...Who even thinks HHH deserves a chance???
*Sheamus Smiles to himself*
A tag team match with triple h, really, really, really. *sighs*
Lets look at this yes, we all dislike each other and we probably all want each others heads crushed to the ground, so i say we do a little fatal 4 way.
*kane throws his mic down and moves for the miz who thn scrambles under the bottom rope*
woh woh woh woh woh kane, i didn't mean right now, i meant on the grandest stage of them all,
WRESTLEMANIA!
or are you all to scared to accept becuase im just to awesome, oh and how about we put the world heavyweight title on the line, *smiles at kane*
Kane Begins Laughing Before Picking The Mic Up And Speaking Again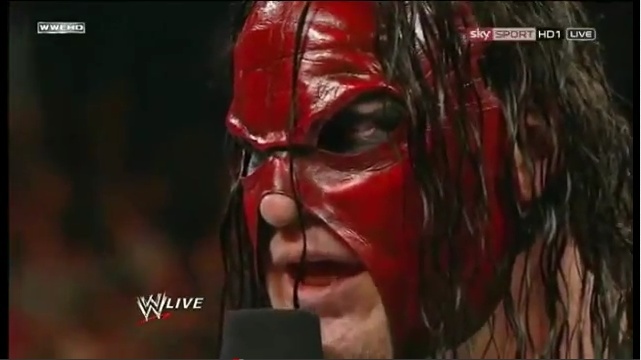 Kane:
"I planned on crushing only 1 of your skulls that night but all 3 sounds even better. I accept because I'm a fighting champion. But if we're going to do this match we're doing it in a true demon's match... Hell... IN A CELL!"
well kane, i was thinking of somthing more challenging for you, a steel cage match becuase think kane, you have had more expiriance than atleast 2 of us put together in the cell same with trips, but if it were to be a cage match it would be much more....even, or are you worried you can't haul yourself over a cage?
But don't worry becuase its pin and sumbit aswell.
[center]Wow... Miz putting himself in the main event of wrestlemania...Looks to me like someones abusing their rights as Smackdown Gm
I tell you what Miz and HHH...instead of coming out here begging for a chance for the title...Wouldnt it be better if you actually...you know earnt a chance to main even wrestlemania... Im sure the fans want to see people who deserve to be in the match and not two people who put themselves into the match and will then put on a shoddy main event
As for my view on the match... I would love to be init... However i dont wish to take over Smackdowns show with my dominance and hold the belt forever
So as for putting me in the match.... I decline
*Sheamus drops the mic and walks backstage*
haha sheamus,sheamus you do make me laugh but while your walking away thinking and worrying about what you said incase we remember your current problems in the ring. While you walk away sheamus lemme correct you becuase you say you will dominate smackdownbut do remind me eactly how 'well' you have been doing fighting on your show ha.
*the miz throws his mic at the ring announcer and walks up the ramp*
[center]Triple H: Well you know what i have to say about this? Well...........................
Jim Ross: OMG what the hell!!!
*Triple H picks up title and poses then points at the wrestlemania sign*
*Triple H walks away with the title
SHOW ENDS