" border="0" alt="" />
Lillian Garcia: Ladies and Gentlemen please welcome the NEW IXWF Champion the viper Randy Orton.
King: Well JR there he is the NEW IXWF Chsmp, i told you he could do it i told you.
JR: I never doubted it King i just said it was a huge feat to pin Big Show but he did and i take my hat off to the man.
" border="0" alt="" />
Orton: Finally after months of waiting for my IXWF Title i got my shot and what happened? Thats right i won the IXWF Title. So many people said i didnt deserve the shot even though i won a tournament. Nearly everybody doubted me against the Big Show saying i didnt have a chance but i proved them all wrong last week when i pinned Show in the center of this ring to become IXWF Champ. Well now its my time we are all again going to live in the age of Orton and there is not a damn thing anybody can do about it.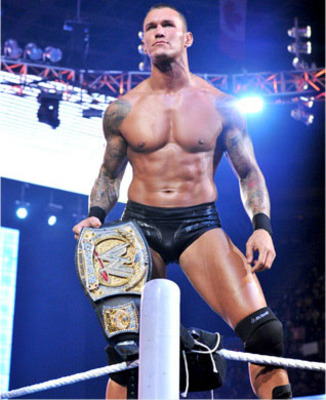 As Orton is on the turnbuckle the camera fades into a commercial break.